Posted by Simone
6 Min. read
In this post I'm going to talk about how we approached production of the soundtrack for Guntastic, our upcoming party brawler inspired by the 16bit coin-op games of the late 90s.
Wanted: Video Game Music
Since the early production stage of Guntastic I wondered how the music should sound, but it was only as work on the game progressed that things became clearer. The soundtrack needed to accomplish two different objectives:
Support the fast action-packed gameplay as much as possible.
Support the retro artistic direction of the game by intuitively sound like "video game music".
Wikipedia defines video game music as "the soundtrack that accompanies video games". I don't have any problems with that definition, but let's be honest… Some video game soundtracks sound more like video game soundtracks than others. And from my perspective it's all about how it sounds.
Defining the Sound
When it comes down to writing music, sound palette is as important as rhythm, melody and harmony to me and that's why I spent a lot of time searching for the right approach to use for the Guntastic soundtrack. In the end, I decided for a mixed approach: I wanted the music to sound straight out of a 90s arcade video game, but at the same time I didn't want to have all the technical limitations of those years (i.e. limited polyphony, no – or very little – DSP, etc.), although some restrictions were kept for stylistic reasons.
Two main principles guided me throughout production.
1. Everything Needs to Be Sequenced and Sample-Based
This was probably the main trademark of video game music from the early 90s and was a direct consequence of technical limitations artists faced back then. In order to replicate that sound, no live performances need to be used. That said, tracks in Guntastic aren't played by sound modules while the game is running and have gone through proper mixing and mastering phases to ensure the best sound quality.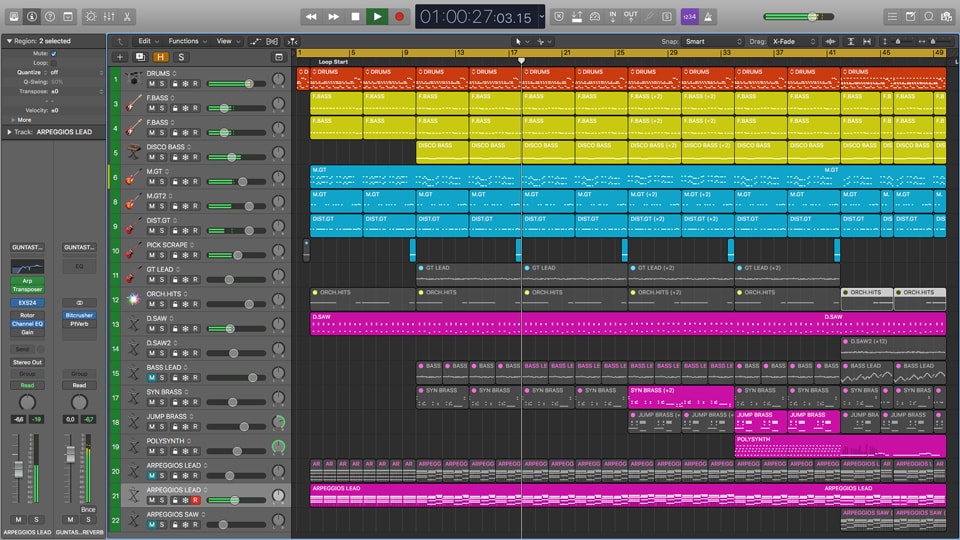 Having a completely sequenced music track is extremely convenient during the production phase as it allows to rapidly adjust tempo and pitch and to experiment a lot. The goal was to produce some retro-sounding music using a mix of old and modern production techniques, trying to get the best of both worlds.
2. Don't Stick to a Specific Music Genre, But Have a Consistent Palette of Sounds
One of the things I love the most about old video game soundtracks is their great variety in terms of styles and genres: you can have big band cues next to rock or metal ones, next to orchestral tracks and so on… But everything still sounds natural and consistent! For Guntastic I decided to have a pretty solid palette and selection of instruments throughout the tracks, but not to be limited in terms of writing style and genre. At the same time, I tried to add some recurring harmonic and melodic elements as a distinctive mark and cohesive component of the overall soundtrack.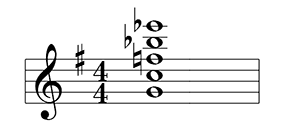 Music in Guntastic
In Guntastic players battle in very fast matches on levels that change every few rounds. The music during battles is hectic and up-tempo and aims to emphasize the action happening on screen without distracting the players. Each level in Guntastic is set in a different environment, so a different music track was created to support each setting. For example, the music of the "Egyptian Tomb" map is reminiscent of middle eastern music while the one of the "Subway" level has a very hectic and jazzy mood, more suitable for an urban setting. Some sections of the game menu have their own custom cues as well.
Anatomy of A Track
Each track in Guntastic consists of three different segments that are played seamlessly based on the gameplay state:
Intro: an opening part that plays at the beginning of the round, during the initial countdown.
Loop: a looping part that plays during the match.
Hurry up: a final part that kicks in when the round is almost over. It's more tense and hectic than the others and serves both as a way to make sure players notice that time's almost up and to add tension to the last few seconds of the game.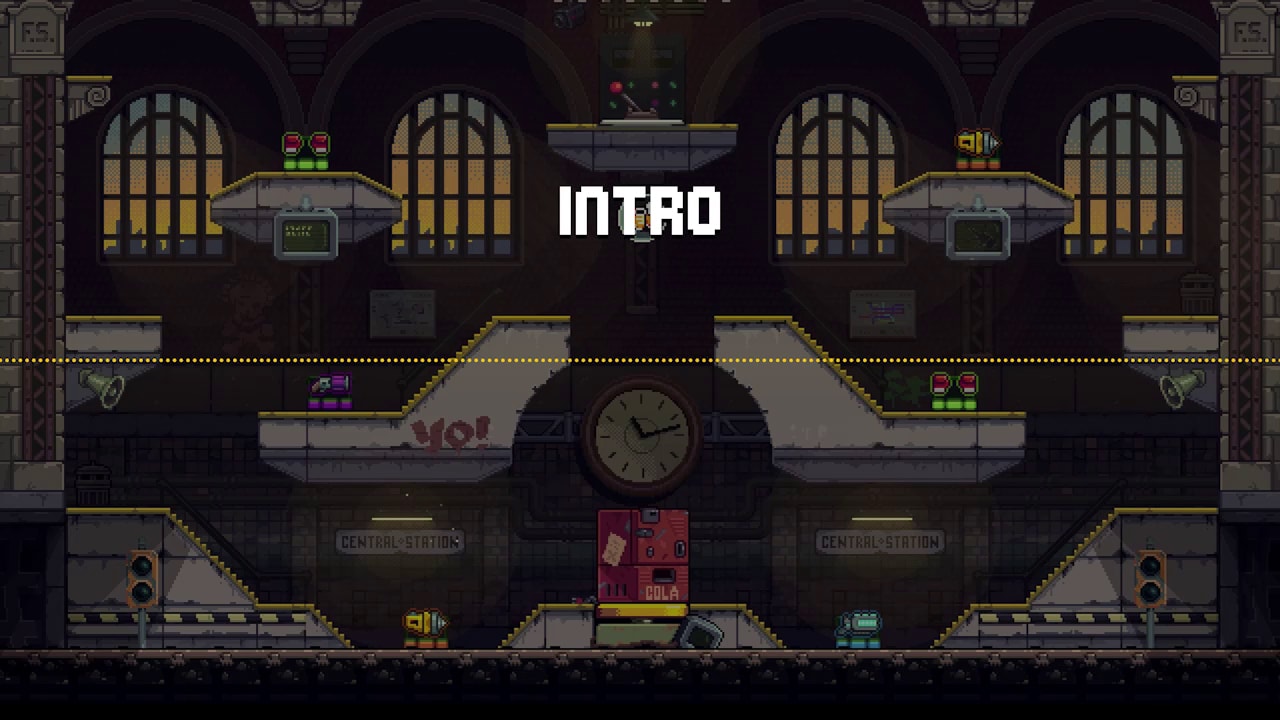 Final Notes
Writing and producing music for Guntastic gave me a lot of creative freedom and the opportunity to experiment with things I normally try to avoid as a freelance composer in the advertising industry. Thinking outside of the box to overcome the limitations you've imposed on yourself, while trying to create something that sounds authentic and original at the same time was extremely stimulating.
Hope you enjoyed this foray into music production for Guntastic. Feel free to share your thoughts by dropping a comment below or by joining us on Discord!
Posted by Francesco
4 Min. read
Time flies! Welcome to the third installment of our dev log.
Logo Refresh
Over the past few weeks I worked on refreshing the Guntastic logo as part of our ongoing effort to polish things up in preparation for Early Access.
Here's the old one for comparison:
Two considerations convinced us investing time in this task.
1. Concept Mismatch
When we first started out with Guntastic we wanted to make a shooter with Metal Slug vibes and I think that shows in the grungy, military-looking letters and shapes of the old logo. However, over time visuals became more humorous, cleaner and glossier. Levels began to be set in different environments that had nothing to do with war and armies. Characters didn't look like soldiers at all. Ultimately, the game started to feel more like a brawler, with combos and abilities replaced by guns and powerups.
2. Usage Issues
The original logo was conceived directly in pixel art, immediately before setting out for our first exhibition two years ago (see? Time flies, I told you!). Time was short back then, so creating the logo in pixel art made it possible to design it in just a couple of days and immediately import it in game. However, that also made it difficult to use it in more traditional contexts such as websites, banners, flyers, business cards, etc. because of the way pixel art needs to be scaled.
What We Did
Restyling a logo it's a risky procedure since taking things too far would disorient people who might already be accustomed to the game. After some iterations, we opted for a slight refresh instead of a complete restyle:
Most of the dirt and grunge (including cuts in the letters, e.g. on the "G" and "S") was removed. The bullet hole in the "A" remained since it's the distinctive element that holds the logo together.
Lettering was redone from scratch. Slab serif was dropped to reduce the military feeling. At the same time, we cleaned-up and improved the shape of some letters (in particular the "U" and "S"). Shapes were also simplified overall (e.g. the "A" and "I").
Contrast between the letters and the background was increased to improve legibility.
The new logo is designed in vector art, making it easy to use it in different resolutions and contexts.
We'll begin rolling out the new logo across websites, Steam, press material and the game itself in the upcoming days.
Main Menu, Cont.
Work on the main menu is progressing at a steady pace. In the last dev log I showed you a mockup of the options screen built in Photoshop. Here's the fully working in-game version:
A lot of time and effort went into making sure the user interface was usable regardless of the input device the player is using, being it a keyboard, a mouse or a controller.
As always, we're looking for feedback! Feel free to share your thoughts in the comments section below or by joining us on Discord. 😃
Posted by Francesco
2 Min. read
Welcome to the second installment of our biweekly (more or less!) dev log. Let's dive into what we worked on over the past few weeks!
Restyling the Sewers
The "Sewer" environment was the very first one we worked on for Guntastic and it started to look dated in comparison to the other levels as a result. Over the past few weeks our artist Simone gave it a fresh lick of paint: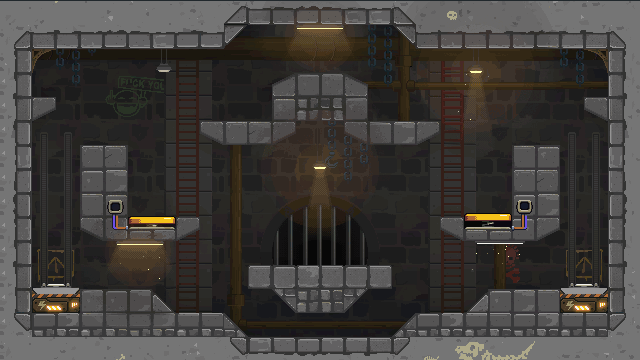 This work is part of our ongoing effort to polish the content that's currently in-game in preparation for Early Access.
Main Menu, Pt. 1
One last major task is now standing between me and the game's release: the main menu. This is a major undertaking that will keep me busy for several weeks. Most of what I've done up until now is still too experimental to show, but below you can find a sneak peek of the new "Options" screen.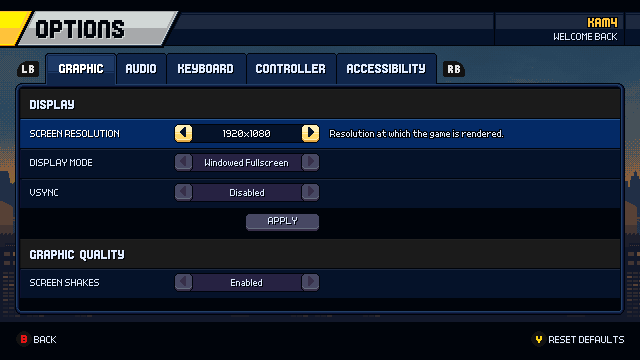 Please note that everything is subject to change! Please feel free to share your feedback! Expect more in the upcoming weeks as I wrap my head around the remaining screens, dialogs, fades and actual implementation in C++!
As a side note I don't like working on UIs. At all. It's a very time consuming process and I can't seem to ever be satisfied with what I end up with. I hate it! There, I said it.
And on this terrible disappointment I'm afraid it's time to end! See you in a couple of weeks. Don't forget to join us on Discord and share your thoughts! 😃